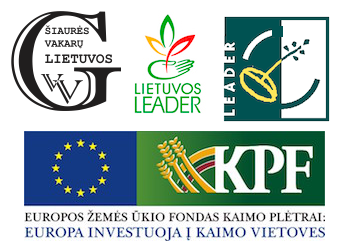 Mažeikiai tourism and business information center implemented the project according to the local development strategy measure of the North-West Lithuanian local activity group "Training of local project applicants and executors, acquisition of skills (when the training is related to VPS measures)" (LEADER-19.2-SAVA-3) No. MAŽE-LEADER-1C-M-22-1-2020/ 42VS-PV-20-1-00947-PR001 "Effective customer service: to make them come back and recommend to others" , the main goal of which is to improve the quality of work of specialists working in the tourism (and not only) sector, while making the rural areas of Mažeikiai district more attractive to visitors. The conducted trainings are intended for institutions or organizations located in rural areas, whose activities are related to customer service, to increase the efficiency of their activities by attracting visitors, thus increasing the number of tourists in the Mažeikiai district.
The training was financed by the National Payment Agency in accordance with the Local Development Strategy measure of the local activity group of North-West Lithuania "Training of applicants and executors of local projects, acquisition of skills". The total value of the project is support in the amount of EUR 9,705.00, from which the funds of the European Agricultural Fund for Rural Development amount to EUR 8,249.25, i.e. 85% of the amount of support, and the funds of the Lithuanian state budget amount to EUR 1,455.75, i.e. 15 % of the aid amount and an aid intensity of 100.00% is applied.
The training took place in the conference hall (barn) of the Renavos manor homestead of the project partner, the topics of the seminars were:
1. Customer service
Participants learned how to properly prepare for customer service; greet the customer, creating an atmosphere of trust and willingness to help; find out the wishes and needs of the client; provide information or a solution in a form favorable to the client; increase customer loyalty and satisfaction with service.

2. Customer service by phone
Participants learned: to communicate with customers without causing negative emotional reactions; properly initiate and manage the conversation in a way that is beneficial to yourself and the organization; find out the wishes and needs of the client; provide information or a solution in a form favorable to the client; complete the conversation by getting the desired customer
obligation).

3. Internal customer service (cooperation)
Participants learned: to recognize and communicate the importance of a common goal; resolve disagreements using the organization's values and ideology; solve problems creatively, involving colleagues in finding and implementing a solution; agree on how information will be exchanged and decisions will be made, work in an immediate and remote team.

4. Creation of customer service standard
Prepared stages: we formed a working group for the preparation of the standard; during the review meeting, we defined the scope and requirements of the standard; we prepared a draft of the standard and agreed with the drafting group; we prepared and approved the final version of the standard; employees were trained to work according to the new standard.

5. Resolution of conflict situations
Participants learned: to recognize their own and others' reactions during conflicts; control your emotions and counterproductive behavior; control the emotions of others; choose an appropriate conflict resolution strategy; to resolve a conflict situation in a way that is beneficial to oneself and others.

6. Developing creative thinking in order to attract customers
Participants learned: to overcome obstacles to creative thinking; apply creative thinking techniques; new ways to solve operational problems; to be original, brave, decisive; assess the potential of your creative powers.

The Mažeikiai district participated in the training, which was conducted by an experienced business consultant - lecturer Lauras Balaiša (you can find more information about him by clicking on the link; http://www.balaisa.lt/ ). employees of institutions and organizations located in the rural territory of the municipality. We would like to thank the representatives of the rural communities of Tirkšlaii, Seda, Židikai and Ukrinai, the employees of Seda, Viekšnii, Urvikii, Tirkšlaii, Židikai cultural centers, the employees of Mažeikiai museum branches and others who will participate in the training cycle.